CLIENT RESOURCE CENTER
Designed to help you navigate the title and settlement processes, Black River's Resource Center provides clients with industry news, reference articles, and informative downloads. Click on the links below to access this collection of tools and materials.
Black River Blog (Coming Soon!)
MORE INFO
ABOUT
ORDER A TITLE SEARCH
SERVICES
CONTINUING EDUCATION
RESOURCES
CONTACT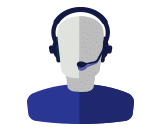 QUESTIONS? WE CAN HELP.
Schedule Your Free Consultation.